Pilot Project of for New Clinical Trials Regulation in Germany started
On the 1st of October 2015 the working party of the medical ethics committees, supported by the German Medical Association, and the competent authorities BfArM and PEI started a joint pilot project with regards to the new clinical trials regulation T(EU No 536/2014). Within this project sponsors have the opportunity to submit clinical trials according to the new regulation. The trials will be assessed jointly by the competent authority and the responsible ethics committee. Further details about this project can be found here: http://www.bfarm.de/DE/Arzneimittel/zul/klinPr/pilotprojekt/_node.html
During a recent meeting ("BfArM im Dialog") on the 30th of October 2015 the actual status of the further implementation of the regulation has been presented.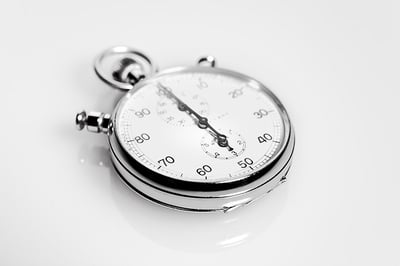 The launch of the so-called EU-portal is still in a preliminary state. Around 1000 rules have been set for the portal and around 150 "use cases" have been created for further development and implementation of the database. Therefore the timelines for an auditable portal have been shifted to Q4/2016 or Q1/2017 resulting in a reasonable timeline for use at the end of 2017.
During this meeting Dr. Lars Nickel from the Ministry of Health presented that currently a registration obligation for ethics committees at the BfArM is planned for the purpose of the regulation. There are defined conditions that ECs have to adhere to, to be accepted by the BfArM, e.g. being under public law, having an up-to-date scientific expertise, having a committee's office and rules of procedure as well as the facilities for voting procedures on short notice.
However, if the reconciliation between the competent authority and the responsible ethic committee(s) does not work an ordinance, authorisation of the Ministry of Health could establish a central (federal) ethics committee.
In the meantime also the financial aspect is being discussed and a general scale of fees is under discussion.
Some details:
In Germany the informed consent procedure always has to be performed by a physician or dentist
In Germany no cluster trials according to article 30 of the EU-Regulation will take place
Insurance: there will be no liability fund
When enforcement of the the new EU regulation occurs, the GCP-VO will be suspended.
New timelines:
First draft bill (Referentenentwurf) in Germany planned for November 2015/ Q1 2016
Audit of EU-portal planned for Q4 2016/ Q1 2017
Consider joining this event:
Arbeitskreis Nordrhein, DGPharMed,
21.01.2016, 16:00h at Profil
"Update EU-Verordnung/ Referentenentwurf"
Dr. Thorsten Ruppert, vfa
Background
If you want to learn more about the new clinical trial regulations, read our older posts (introduction, 1st update) on the topic. We will ensure that you are always up to date with respect to the implementation of these new regulations. To make sure you benefit from the fact that we stay up-to-date, make sure to sign up to the monthly Profil Blog notification to the right. That way you will not miss any of our future posts.