The New Clinical Trials Regulation (CTR) EU No 536/2014:
A new Regulation for Clinical Trials has been agreed upon by the European Commission on May 27th, 2014. Therefore in the next two to three years changes in different phases of the conduct of clinical studies can be foreseen. We want to have a look at the most important changes that will come along with these new regulations. As things become more clear in the next months, we will bring the topic up again to keep you up to date. Profil Germany is preparing everything and will be compliant with the new regulations as soon as necessary.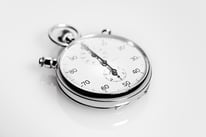 The aims of the New Regulation
Facilitation of public health and research in Europe
Strengthening of the international competitiveness of Europe
Transparency of clinical trials and their results
Hence standardized rules for the submission, evaluation and approval of clinical trials have been prepared. These rules apply immediately after implementation, nevertheless in each member State of the EU national laws have to be adapted.
What are the most relevant changes?
Especially the following articles are of interest as they will directly affect the correct conduct of future trials:
Article 2: Definitions, i.e. new definitions for "clinical study" and "clinical trial"
Articles 4-7: New processes for trial authorizations
Article 25: Data to be submitted in the application dossier
Article 30: Informed consent in cluster trials
Article 73: Principal Investigator
Articles 80-83: EU-Portal
Main Challenges:
So what does all this mean? What will the impact be on your organization? We believe that the changes will have significant impact on the sites that run studies and it is important to stay on top of this now to avoid confusion or non-compliance when the regulations go into effect.
National Challenges:
Organization of "ONE" decision for Germany => BfArM and Ethics Committees have to give a joint statement for Germany within very short timeframes
Individual Challenges for study sites:
Re-Designing processes: Prevention of missing deadlines of submission and potential re-submission and a paperless submission

Handling of transition period and parallel validity of old and new legal regulation
Adaptation of SOP-systems / trainings
Regulation of authorization for EU-Portal
The timelines until coming into effect are as follows:
| | |
| --- | --- |
| Commencement of Directive: | 17.06.2014 |
| Enforcement: | 28.05.2016 (at the earliest) |
| Functional requirements for audit of EU-Portal agreed: | 18. Dec 2014 |
| Condition (Art. 99): | Functionality of EU portal and EU database |
| First draft bill (Referentenentwurf) in Germany | Planned for May 2015 |
| Audit of EU-Portal: | Planned for second half of 2015 |
An update on the timelines can be expected at the end of May after the Joint Conference of European Human Pharmacological Societies. Profil Germany will of course be present at this meeting. Check out the blog from time to time; we will keep you updated on the progress of this new regulation. And by the way, when you do your clinical trials with Profil Germany, we will make sure you comply.
If you want to discuss the topic with us already and see how we can help you comply with the new regulations, just schedule an appointment to talk to our expert team. For example, meet us at the 2015 ADA Scientific Session.