Dear all,
Greetings from Germany! I am happy to share with you the newest edition of "Profil World" - our newsletter filled with information about clinical research in diabetes and obesity.
Methodology fact sheet: Hypoglycemic glucose clamp studies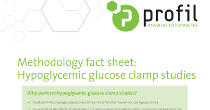 Hypoglycemic clamp studies are the global standard method for studying counter-reactions to hypoglycemic events. Profil has carried out over 25,000 clamp experiments — that's more than any other institution in the world. We use our proprietary automated clamp device, ClampArt®, to assess the counter-regulatory mechanisms to hypoglycemia. Download our fact sheet for more information or click here to browse our website on hypoglycemic glucose clamp studies.
Upcoming free live Online Seminar: Prediabetes / Obesity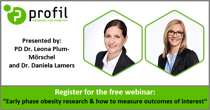 Join us for our next free live online seminar titled: "Early phase obesity research & how to measure outcomes of interest". We will publish the date asap. PD Dr. Leona Plum-Mörschel, Chief Executive Officer of Profil Mainz and Dr. Daniela Lamers, Nutritional Science Specialist, will be presenting the insights into this topic. Make sure not to miss this unique opportunity.
Profil's 2018 Science Report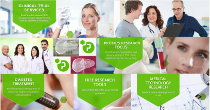 Altogether, Profil's scientific experts published 29 scientific publications (cumulated impact factor of > 150) and 56 scientific presentations at international meetings in 2018. Read Dr. Tim Heise's blog post introducing Profil's 2018 Science Report. We also invite you to directly read our Science Report by clicking here.

Profil recently published a study on oral basal insulin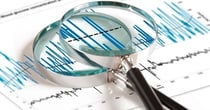 Read our publication on the effect of food intake on the pharmacokinetics of oral basal insulin. The study resulted in an important conclusion for convenience and treatment compliance: Oral insulin 338 pharmacokinetics are not affected by food intake 30 min after dosing, suggesting that patients with diabetes mellitus do not need to wait more than 30 min after a morning dose of oral insulin 338 before having their breakfast. If you are interested in our other publications please click here.
Meet us at upcoming conferences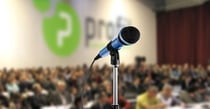 Are you interested in knowing more about Profil? We attend all major conferences focused on diabetes, so if you are planning to go to any upcoming conference, we would love to schedule a meeting and tell you more about our expertise!
Upcoming events: EASD in Barcelona (9/16-20/2019), BioEurope in Hamburg (11/11-13/2019)
We wish you a good week and look forward to the next "Profil World",
Svenya Meister - Online Marketing Manager