Profil will be all over the conference
Just one more week to ADA 2017 Scientific Sessions! This sessions will be packed with relevant presentations and posters as usual. However this year ADA is even more special for Profil. We will have our very own booth at the conference (booth #115) and we are proud to share with you that our expert, Dr. Leona Plum- Mörschel, will be presenting at the ADA President's Oral Session on June 13.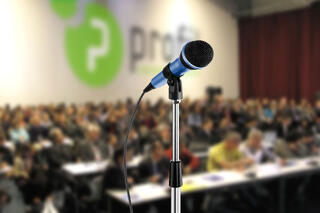 As you might know, the ADA President's Oral Session is the icing on the cake! It puts together some of the most valuable scientific contributions of the entire meeting. During this session, Dr. Leona Plum-Mörschel will be presenting the results of an efficacy and safety study about oral basal insulins for people with type 2 diabetes. You won't want to miss it!
But it doesn't stop there! Our experts will be very busy at ADA. Profil is also
presenting
several posters during the 77th ADA Session
. It seems like a great opportunity for you to talk to
our experts, learn more about studies recently performed by Profil and even run your very own glucose clamp experiment by visiting our booth!
Feel like meeting up with anyone from Profil? We will make sure to reserve some time for you at the meeting, if you let us know.