Dear all,
Greetings from Germany! I am happy to share with you the newest edition of "Profil World" - our newsletter filled with information about clinical research in diabetes and obesity.
Upcoming free online seminar: Audit trail review in clinical studies using visual data analytics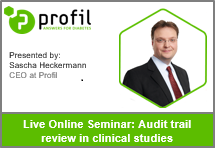 Join us for our next free live online seminar titled: "Audit trail review in clinical studies using visual data analytics". It will take place on March 23rd at 4 PM CEST. Sascha Heckermann, Chief Executive Officer at Profil, will be presenting the insights into this topic. Register here. We will also put the recording of the seminar online afterwards. You can find this and all our previous online seminars here.
As a preview, you may also take a look at our recently posted blog article to this topic here.
Running clinical trials at Profil during pandemic times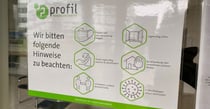 Profil has been looking for ways to mitigate the impact that COVID-19 has had on the operative aspect of our clinical trials. It has been of utmost priority to meet expectations by authorities, sponsors, participants and our own staff to address safety concerns before moving forward with studies. Read more about the impact of COVID-19 on clinical trials in this blog post.

Focus on interesting methods: Flow-mediated dilation (FMD)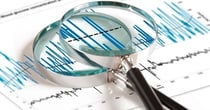 The assessment of flow-mediated dilation (FMD) is widely used to quantify endothelial function. Historically, FMD was determined at 60 seconds post-cuff deflation. In this study it was investigated whether FMD would be more accurate if determined at maximum dilatory peak (MDP) than at 60 seconds in healthy subjects and subject with type 2 diabetes mellitus (T2DM). Read more

Meet us at upcoming virtual conferences in 2021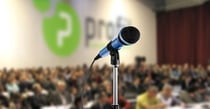 Are you interested in knowing more about Profil? We attend all major conferences focused on diabetes, so if you are planning to go to any upcoming conference, we would love to schedule a meeting and tell you more about our expertise!
Upcoming events: ATTD, Paris, France, June 2-5, 2021
We wish you a good week and look forward to the next "Profil World",
Lars Bochmann - Director Marketing & Business Development