Dear all,
Greetings from Germany! I am happy to share with you the newest edition of "Profil World" - our newsletter filled with information about clinical research in diabetes and obesity.
Upcoming free online seminar: Once-weekly insulins
Join us for our next free live online seminar titled: "Once-weekly insulins". It will take place on August 3rd at 4 PM CEST. Prof. Dr. Hans De Vries, Medical Director at Profil, will be presenting the insights into this topic. Register here. We will also put the recording of the seminar online afterwards. You can find this and all our previous online seminars here.
Gender ratio in clinical trials – are there less female trial participants?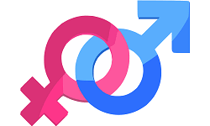 One of the aspects to consider when designing clinical trials, and often a quite controversial one, is the ratio of male and female study participants. There are a number of criteria that can have an effect on the ideal or actual gender distribution for a study. In this article we review the legal situation, typical gender distribution in published studies, Profil's considerations for our own studies as well as other aspects important when planning an early phase trial. Read more
The future of insulin therapy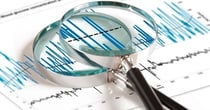 Although insulin therapy was already introduced one-hundred years ago, insulin formulations are still being refined to reduce the risk of hypoglycaemia and of other insulin side effects such as weight gain. This review summarises the available clinical data for some ongoing developments of new insulins and evaluates their potential for future insulin therapy. Read more

Meet us at upcoming virtual conferences in 2021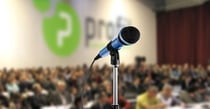 Are you planning to join the ADA 2021? We would love to schedule a meeting and tell you more about our expertise!
Like every year, Profil will be present at the ADA Scientific Sessions. Have a look at our scientific contributions here.
We wish you a good week and look forward to the next "Profil World",
Maria Andresen - Marketing Manager