Profil will be present at the 18th Annual Diabetes Technology Meeting with two posters and a presentation as invited speaker. The Annual DTM will take place from November 8 to November 10, 2018, in North Bethesda, Maryland. We are looking forward to this exciting event.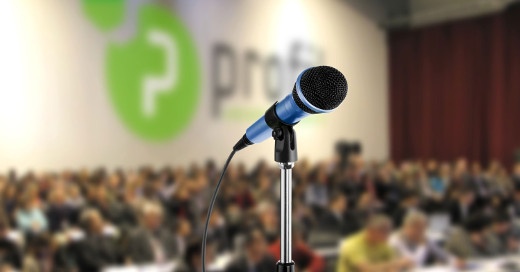 We would like to give you a brief overview about the presentations of Profil:
"New drugs in the pipeline" by Dr. Lutz Heinemann and Dr. Eric Zijlstra
The Saturday morning, November 10, will start off with a session on 'Novel Insulins' with strong Profil presence. We look forward to see our own clamp data on ultra-rapid acting insulins in Dr. Bruce Bode's (Atlanta Diabetes Associates) talk on the need for faster insulin. This talk is followed by two Profil presenters: first up is Profil's co-founder Dr. Lutz Heinemann, who will present new data on inhaled insulins and share the current status of oral insulin development. Lutz is then followed by Profil's Executive Director Project Development Dr. Eric Zijlstra, who will share updates on future insulin and glucagon preparations. In his 20-minute talk, Eric will take you through the progress made with basal insulins for a once-weekly administration, a proof-of-concept clamp study for glucose-responsive (smart) insulin, how an insulin-pramlintide co-formulation can keep glucose in control after a meal and what glucagon formulations are lined up to become the next-generation rescue agent for severe hypoglycemia.
"GIR-based categorization of glucose clamps" by Mareike Kuhlenkötter
Mareike Kuhlenkötter, Manager Technical Development at Profil, will present the poster
'GIR-based categorization of glucose clamps'.
Automated glucose clamps are conducted to describe the effect of new anti-diabetic drugs in terms of pharmacodynamic and pharmacokinetic parameters. However, technical downtimes during automated glucose clamps might affect the reliability of determined pharmacodynamic parameters. Therefore, the GIR-based clamp-downtime-rating-curve (CDR-curve) was developed to decide whether technical downtime might affect resulting parameters.
"New clamp-PID algorithm outperforms Biostator algorithm In automated glucose clamps" by Dr. Carsten Benesch
Profils second poster titled 'New clamp-PID algorithm outperforms Biostator algorithm in automated glucose clamps' will be presented by Dr. Carsten Benesch, Director Technical Development. In automated glucose clamps the glucose infusion rate, which is needed to keep the blood glucose as close as possible to the target level, is calculated automatically by the biostator algorithm. Due to the development of the algorithm in the 1970ies it cannot regulate the effect of new faster acting insulins appropriately. Therefore, a new Clamp-PID algorithm was developed and successfully tested.