At Profil, we believe in creating new strategies that will drive us towards becoming more sustainable. In 2021 we decided to take the first step in this direction and Profil's own Corporate Social Responsibility team was created. Our first task was to identify short- and long-term goals and find ways to conduct clinical trials in a more sustainable manner.
We began identifying which areas of our business needed to improve. Early on, we realised that our own energy consumption was something that needed optimising, and that for this task information was our greatest resource. We collected energy consumption data from the past few years and presented it to our employees, showing them how we were using energy and how much it was costing the company. It was important for us to involve them in our journey by making them active participants in helping us reduce our energy expenditure.
We also made the decision to install solar panels, which provide some of the energy we use. The information about the solar panels is accessible to all our employees through our intranet. With this tool, employees can log in to see how much energy is being produced and appreciate the impact it has on our environment. During our clinical trials a large quantity of blood specimens, trial medication, etc. have to be stored at very low temperatures (up to -80°C). While, the solar energy that we produce is not sufficient (nor completely reliable) to cover all our needs, we remain committed to searching for ways to reduce our consumption while maintaining our high delivery standards.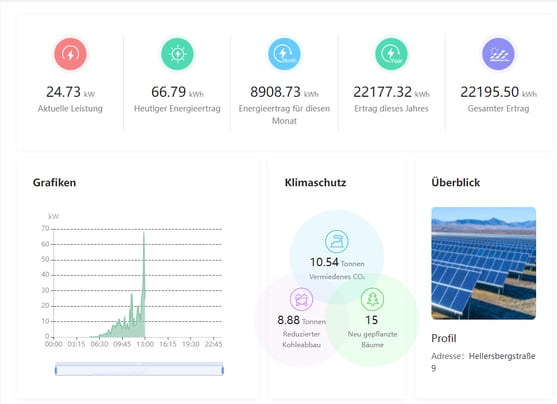 Another goal has been to reduce the amount of paper used in our trials. Even though our data entry and analysis are done electronically, we still need to use paper for each patient's source data folder, submission papers, Trial Master Files, among other things. It was therefore decided to change standard paper for recycled paper and to encourage our employees not to print unnecessary documents. Additionally, we already use electronic systems to further eliminate paper usage. In the future, it is a clear objective to find new ways for our clinical trials to become more e-based allowing more data collection and storage to be done electronically.
Our mind-set has also changed with regard to the amount of materials used for clinical trials. We communicate in advance to sponsors which materials we already have in stock, which encourages "smart procurement". Leftover material from one clinical trial is offered to the same sponsor for a different study and we attempt to donate any unused materials that could benefit our patients or nearby organisations. With these measures we target packaging and waste reduction on a permanent and ongoing basis.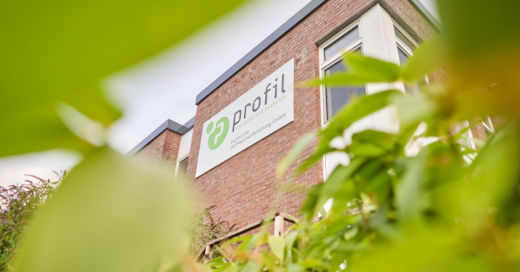 Some other small initiatives have also been implemented. A new tradition called "Müllsammeltag" or "garbage clean-up day" was created. Twice a year we meet after work and go around our company premises and its surroundings collecting any garbage that we find along the way. Moreover, we have provided information to our employees about correct waste separation, recycling processes and waste management. Lightbulbs have been changed to LEDs, alternative milk options have been offered and a bike leasing agreement has been signed with a partner. All small steps contribute to our goal of becoming more sustainable.
The road to becoming a fully sustainable company is long, but we are delighted to have started on this path, which has already proven to be the right one in many respects and one which makes sense as a business model. At Profil, we are committed to finding ways to establish sustainability across our entire organisational structure and to significantly reduce our Co2 footprint.