Dear all,
Greetings from Germany! I am happy to share with you the newest edition of "Profil World" - our newsletter filled with information about clinical research in diabetes and obesity.
Methodology fact sheet: Flow-mediated dilation (FMD)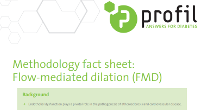 FMD is a non-invasive technique to assess endothelial dysfunction, which plays a pivotal role in the pathogenesis of atherosclerosis and cardiovascular disease. Download our fact sheet for more information or click here to browse our website on FMD.
Free live webinar: Diagnosis of NAFLD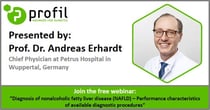 Join us for our next webinar titled: "Diagnosis of NAFLD – Performance characteristics of available diagnostic procedures". It will take place on May 8th at 4 PM CEST. Prof. Dr. Andreas Erhardt, Chief Physician at Petrus Hospital in Wuppertal, Germany, will be presenting the insights into this topic. Make sure not to miss this unique opportunity. Register here.
Digital Diabetes: better trials, better drugs, better care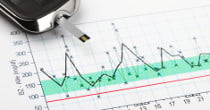 People with diabetes perceive a high need for the availability of Artificial Pancreas systems (APS) for automated insulin delivery in diabetes care. Merging the best of different innovation cultures may contribute to a wider and more rapid implementation of user-centered APS in diabetes care. Read our blog post on digitization in diabetes.

Profil recently published a study on BioChaperone Lispro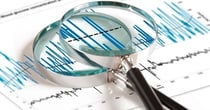 Read our publication on BioChaperone Lispro versus faster aspart and insulin aspart in patients with type 1 diabetes using continuous subcutaneous insulin infusion. The study was a randomized euglycemic clamp study. If you are interested in our other publications please click here.
Meet us at upcoming conferences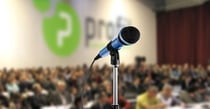 Are you interested in knowing more about Profil? We attend all major conferences focused on diabetes, so if you are planning to go to any upcoming conference, we would love to schedule a meeting and tell you more about our expertise!
Upcoming events: ChinaBio in Shanghai (5/8-9/2019), DDG in Berlin (5/29-6/1/2019), ADA in San Francisco (6/7-11/2019)
We wish you a good week and look forward to the next "Profil World",
Svenya Meister - Online Marketing Manager