KomIT - the new Center of Competence for Innovative Diabetes Therapy
Profil is co-founder of a new consortium of partners from industry and academia focusing on the development and clinical implementation of new diabetes therapies.
During the next three years KomIT, the new Center of Competence for Innovative Diabetes Therapy, will be established at the German Diabetes Center (DDZ) based on a total funding of about 3.5 Mio Euro. This funding is jointly provided by the Land North Rhine-Westphalia and the European Union. KomIT is coordinated by Professor Michael Roden, the scientific Managing Director of the DDZ.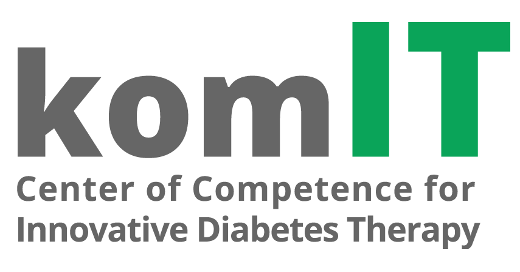 KomIT aims at efficient translation of new research results into clinical application, finally improving therapeutic options for people with diabetes. As a full service CRO with an excellent record for professional conduct and scientific expertise in clinical research Profil has been involved in the development of almost all of the drugs and devices currently available for the treatment of diabetes. Profil has committed to making this experience available for accelerating the translation of research results into clinical practice.
The global rise in the number of people with diabetes and the associated socio-economic burden for the health systems urgently require the development of new and rational therapies showing a high effectiveness in real-world diabetes management. "Profil aims at making a significant impact on the real-world effectiveness of diabetes treatments. Our participation in KomIT will help to exploit synergies from a close collaboration between drug development, clinical contract research and clinical care" explains Dr Tim Heise, Profil Co-Owner, Lead Scientist and Chairman of the Board of Directors. "KomIT establishes a sustainable infrastructure that enables new therapies to benefit people with diabetes fast and immediately".
In addition to Profil and the DDZ, Algiax Pharmaceuticals GmbH, Lead Discovery Center GmbH, Taros Chemicals GmbH & Co. KG, Vivo Science GmbH, A & M Labor für Analytik und Metabolismusforschung Service GmbH, and TU Dortmund with the Drug Discovery Hub Dortmund are partners in the KomIT consortium.
Further information on the KomIT project and the consortium behind is available here. The project is funded within the program EFRE.NRW – Investitionen in Wachstum und Beschäftigung supported by NRW and the European Union.